[page_section image='http://molatin.wpx.space/wp-content/uploads/2016/03/skydiving-658404_1920.jpg' textstyle='light' position='default' padding_bottom='on' padding_top='on' img_static='on']
The Men's Workshop
Core Principles and Embodied Practices To Live Your Best Life With No Regrets
[divider style='full']
"If you always put limits on everything you do, physical or anything else, it will spread into your work and into your life. There are no limits. There are only plateaus, and you must not stay there, you must go beyond them."
Bruce Lee
At this Men's live event, you'll learn, explore and practice ever better ways to navigate through the very real challenges of work, women, sex and your everyday world.
You'll discover:
How to bring greater presence, focus and awareness in your everyday life.

How to feel more trustable, open and grounded to both men and women.

How to deepen connection, relationship and embodied living , for more fulfilling and connected engagement with women, work and world.

How to increase your bandwidth and capacity to handle more energy, expression and emotions from your woman…

without feeling the need to shut her down or walk away.

How to bring greater stamina and resilience in the face of challenge, to better hold your ground while staying open and fully available.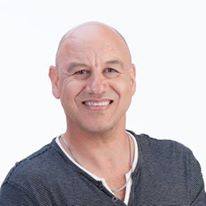 "Thank you once again for such an incredible insight into how we as men can do so much more to be conscious and present in our world. Wish I met you 20 years ago. I invite any other guys who are serious about transforming their world and their relationships with their woman to join Mo's Men's circle. It will be the best choice you make this year. Thanks again."
Terry Loveday – South Australia
Take advantage of this rare opportunity to learn and practice deeply with other really good men. Grow from their challenges, questions, insights and awakenings, just as much as your own.
Discover simple tools, practices and strategies you can apply daily to live at your best.
Learn how to truly expand your 'bandwidth' and embody a greater capacity to feel more relaxed, open and free in any circumstances.
Bring your best in how you show up in each moment, in who you choose to serve through your work, and in feeling ever greater freedom to gift your fullest love, fuck and humour, in and out of the bedroom.
NOTE: This will be a small group. You can ask questions about your unique circumstances and receive simple personal practices designed specifically to help you retrain your mind and body.
This is one of those rare openings that come up in life to help you step up to your own next best level in everything you do.
Miss out at your own cost.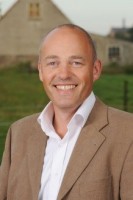 "I always notice Mo's focused attention and presence…He is helping me getting more clarity in my relationship, and so far his direction leads to more freedom, service and fulfilment. He is a guy who combines the sharpness of the sword with a huge heart.
What stands out for me in working with Mo is his real clarity, and his deep wisdom about how to elevate relationships." 
Jeroen van Schaveren – Holland
[blank_space height='2em']
[one_half_first]
DATE:
Sun 3 April 2016
TIME:
11am-2pm (Doors open 10.30am)
VENUE:
OM Yoga, 29 Regent St, N.Adelaide SA 5000

Easy street parking
& public transport
[/one_half_first]
[one_half_last]
[thrive_text_block color="note" headline=""]
THE MEN'S WORKSHOP
CORE PRINCIPLES & EMBODIED PRACTICES
Sun 3 April 2016
11am-2pm (Doors open 10.30am)
Book Now – Limited Seats (for real!)
[/thrive_text_block]
[/one_half_last]
[thrive_text_block color="teal" headline=""]
Words from one woman, speaking for many…
'So many of us want to be met by a man who can go deep, do the shadow work, self reflect, do what it takes in the trenches. Good work Mo Latin.'  Rebecca Cooke – South Australia
[/thrive_text_block]
[thrive_text_block color="teal" headline=""]
Who You Hang Out With Really Does Make A Difference.
[/thrive_text_block]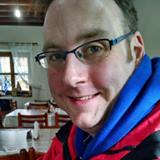 "Mo is one of the most skilled and gifted one to one counsellors on difficult topics and has the uncanny ability to get you to look deep, deep within yourself to find answers a moment ago you were not aware were there."  Sam Beatson – UK
[blank_space height='3em']
[one_half_first]
DATE:
Sun 3 April 2016
TIME:
11am-2pm (Doors open 10.30am)
VENUE:
OM Yoga, 29 Regent St, N.Adelaide SA 5000

Easy street parking
& public transport
[/one_half_first]
[one_half_last]
[thrive_text_block color="note" headline=""]
THE MEN'S WORKSHOP
CORE PRINCIPLES & EMBODIED PRACTICES
Sun 3 April 2016
11am-2pm (Doors open 10.30am)
Book Now – Limited Seats (for real!)
[/thrive_text_block]
[/one_half_last]
[/page_section]