[blank_space height='3em']
[one_half_first]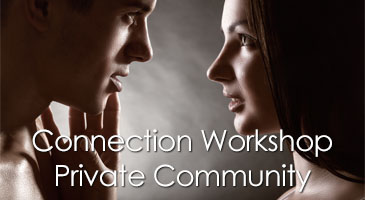 [/one_half_first]
[one_half_last]
We did a short connection workshop recently for a small private group. It was around 90mins, consisting of theory and practice – and we dived deep even in this short time.
None of the participants had experienced our work before or anything remotely similar, so it was rewarding to see and feel such depth, connection and openness from all who participated in the day.
Here are just a few comments below from those who attended.
[/one_half_last]
"Thank you so much to Lisa and yourself for what you put into the connection session on Sunday.
I found the information presented you both of you to be concise and to the point. There were good points to take away for everyone regardless of their understanding or beliefs.
I was surprised at how deep a connection we created in such a short time span.
We are both looking forward to your workshop on the Sunday."
Matt, South Australia
"We had such a great time. It was a really good learning experience, and a lovely topic for our first time. I personally learned a lot, that I can use not only with Harley, but for myself too.
You presented well, and very clearly your ideas and information, and it was pretty easy to follow and understand. I thought you brought up some really great point I hadn't considered, and some that you made me think about in a whole new way.
I connected with a lot of what you were both saying, and all in all just really enjoyed my time.
thank you for the beautiful session. I really look forward to next time.
Best wishes and kind regards"
Finn, South Australia
"Thank you so much for an amazing afternoon… for a brilliant introduction in to the world of connecting through the art of rope.
I found your workshop inspiring.
You speak wonderfully on the subject of masculine and feminine energy, and you provided some tools that were easily accessible for a newcomer in a new relationship.
Both my partner and I walked away with so much energy for each other and establishing a stronger connection through the practices you showed us.
Thank you for creating a space where we could commence such a beautiful journey 🙂 "
Tegen, South Australia
"Thankyou both, guys… That workshop was awesome, and I can see that it's going to have some really positive effects on mine and Tegen's relationship moving forwards into the future 😀 "
Reece, South Australia